Head to These Beaufort SC Restaurants
Dining out is an essential element to any getaway, and thankfully, we have a fantastic collection of Beaufort SC restaurants to try during your visit. From the freshest caught seafood and vibrant produce to innovative culinary preparations and excellent wine lists, you'll find it all here in Lowcountry. Our charming small town on Port Royal Island exudes a relaxing and convivial atmosphere ideal for encouraging relaxation, enjoying fine meals, and bonding with our loved ones.
Thousands of visitors are drawn to our area each fall for the Beaufort Shrimp Festival. This major culinary event brings together the best and brightest from the local Beaufort SC restaurants and beyond. You'll encounter creative shrimp dishes celebrating the area's bounty at the festival. If you can't make the Beaufort Shrimp Festival this year, you'll still find an amazing selection of seafood dishes on the menus around town.
For those interested in exploring the culinary options at the Beaufort SC restaurants, there's nothing better than extending your stay and joining us at our elegant bed and breakfast in South Carolina. The Historic 607 Bay Luxurious Guest Suites is the perfect place to stay, as we're within walking distance to the downtown area, where you'll find most of the best restaurants in Beaufort. Your beautifully appointed guest room will await your return for a restful night's sleep. Check out our upcoming availability and book your room today!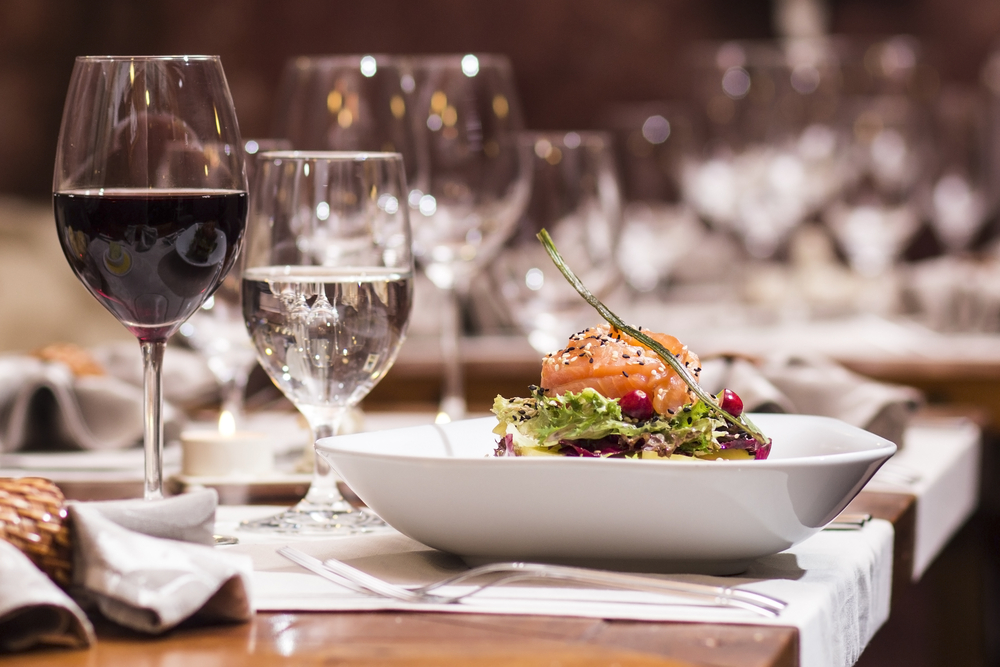 The Best Beaufort SC Restaurants
As a guest at our bed and breakfast in South Carolina, you'll be within walking distance to all of the best Beaufort SC restaurants, which elevates the need to worry about parking. You can leave your car at the Inn, head out to wine, and dine to your heart's content. You'll indulge in our local seafood, be treated to our small-town Southern hospitality, and likely catch some live music around town.
Here are ten fantastic Beaufort SC restaurants to check out during your visit: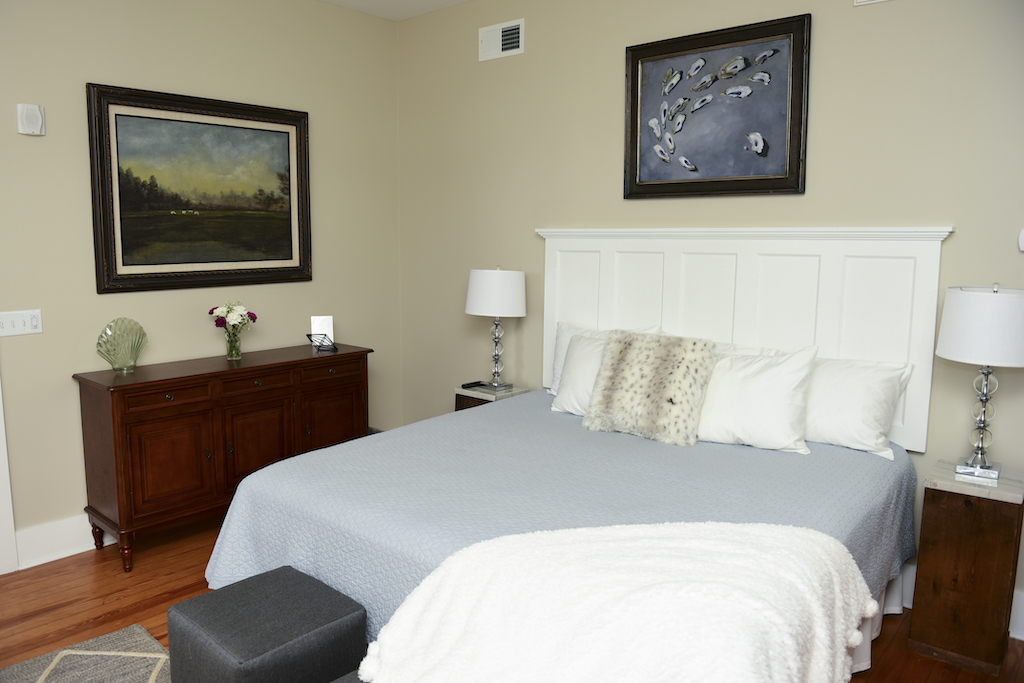 Book Our Bed and Breakfast in South Carolina
There's something extra special about staying at our bed and breakfast in South Carolina. It makes your trip so much more memorable than booking a traditional hotel stay. Our historic Inn has been a fixture in Beaufort since 1907, and with a fresh remodel with our keen eye for design, you'll love the restored architectural details paired with modern amenities. Additionally, our warm and welcoming hospitality brings our guests back time and again. 
As a guest at our bed and breakfast in South Carolina, we do our morning breakfast service a little differently. We feel that our clientele prefers choices, so we include vouchers for two of our favorite local cafes in Beaufort so that you can leisurely plan your morning and pick precisely what you'd like to eat. We have coffee and beverages available to start your day. You'll love waking up refreshed in your private guest room—all beautifully designed with your utmost comfort in mind. 
We can't wait to host you for your next romantic getaway, couple's trip, or solo retreat! Our bed and breakfast in South Carolina is also the ideal location for lodging for those visiting loved ones at the Marine Corps Air Station for graduation or other events. Join us in the Lowcountry for a fantastic vacation, and book your room today!