Located in Downtown Beaufort, SC
Map and Directions
Named after our street address, 607 Bay comprises ten coastal guest rooms that make a great alternative to a hotel in Beaufort, SC. Private rooms, luxury amenities, modern bathrooms all in a restored historic manor house situated on the Intercoastal waterway, located right in the center of downtown Beaufort. 
Our large parcel offers an abundance of guest parking, affording you the luxury of leaving your commute behind for your stay and the opportunity to enjoy life on Beaufort's main street by foot.  Many of Beaufort's top experiences are within walking distance. 
608 Port Republic St Beaufort, SC 29902
Driving Directions from Charleston, SC; CHS Airport (approx. 1.5 hours)
Get on I-526 W – 5 minutes (2.1 miles)
Follow I-526 W to Charleston. Take exit 11B from I-526 W – 4 minutes (4.3 miles).
Follow Glenn McConnell Pkwy and Bees Ferry Rd/State Rd S-10-57 to US-17 S – 9 minutes (5.6 miles).
Continue on US-17 S to HWY 21 Beaufort – 1 hour 5 minutes (58.7 miles).
HWY 21 (Trask PKWY, Boundary, Carteret St.) Turn left onto Port Republic St.
Destination will be on the right.
Driving Directions from Savannah, GA; SAV Airport (approx. 52 minutes)
Get on I-95 N – 6 minutes (2.6 miles)
Continue on I-95 N to Jasper County – 19 minutes (21.2 miles)
Take Exit 8 (US 278 E) to SC-170 E to Boundary St in Beaufort 25 minutes (19.7 miles)
Continue on Boundary St. Drive (Carteret St) to Port Republic St – 6 minutes (2.6 miles)
Turn left onto Port Republic St – Destination is on your Right – 75 feet.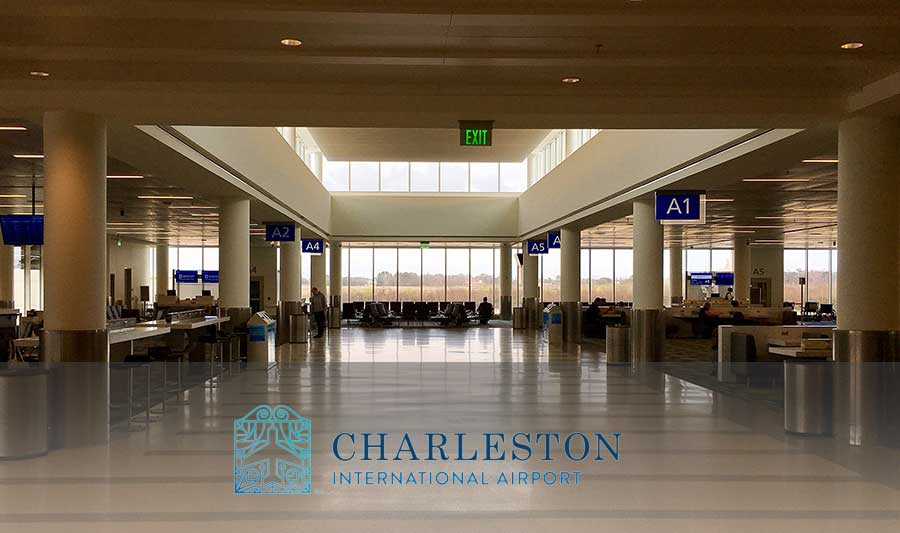 Air Service to Charleston International Airport
Charleston International Airport (code CHS) is a civilian/military airport serving the Charleston, South Carolina metropolitan and surrounding areas, including Beaufort. CHS Airport is situated approximately 1.5 hours north of Beaufort and is about 70 miles away from 607 Bay. Being a slightly larger airport than Savannah/HHI, SAV, there are more flight options available here; however, in searching for a flight it's common to check both airports in determining the optimal price/route/length for your trip. Not only does Charleston make a great day trip but it's also a great place to launch a stay at 607 Bay.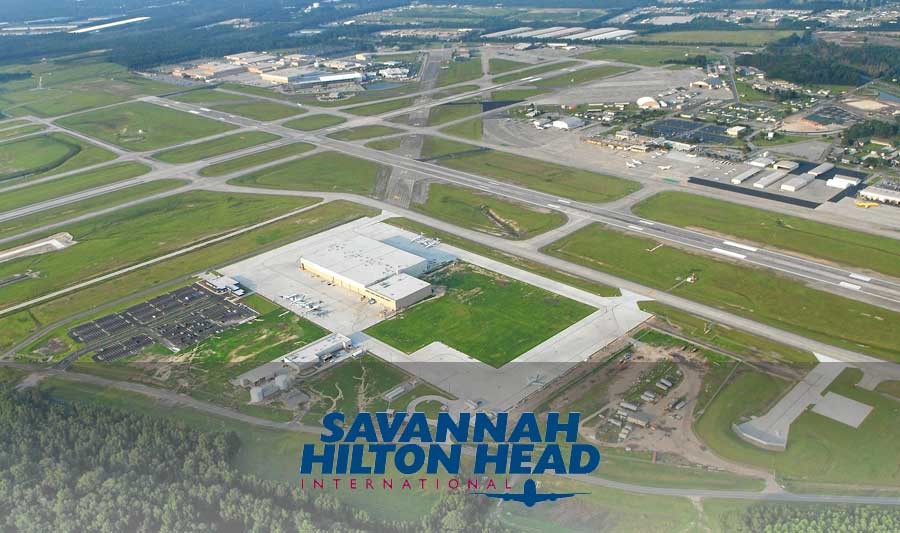 Air Service to Savannah/Hilton Head Island
With several nonstop destinations and countless connections to suit your needs, getting to Beaufort, Hilton Head Island, and the Lowcountry is easier than ever. Located approximately 52 minutes, 45 miles from Beaufort, the Savannah/Hilton Head International Airport is the gateway to your next 607 Bay escape.